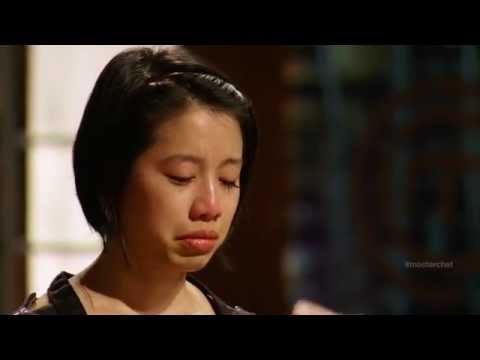 1 tag
hum...
So stressed that I might explode.
STRESSIN'
LETSGOOOOO!!!! STUDY TIMEEE <3  YOU CAN DO IT! helenako127: I have 2 finals tomorrow and 1 online. I haven't touched my books or notes. I am so screwed tonight. someone help me! pulling an all nighter!
Schedule Everything.
I am seriously and going to die over winter break…..  December 16th: Oikos Christmas party (hosted at yours truly house) December 17th: 21st Birthday (PARTYYY….yeah… not going to happen lol) December 24&25th: Christmas with the Family December 26th-29th: SY YG Winter Retreat! ( SO EXCITTTTTED) December 29th 8:00pm- Jan 1st: 12 hour car ride to Chicago to visit my...
Numbing wearing off..
Feeeeelll Better BABY CAKESSS <3 helenako127: ouch..:(
the moment you...
realize you have a paper, 300 pages to read, and a quiz to study for and you haven't even thought to look at them all day.
Bubble Bath!
helenako127: best on a cold rainy day! OMg……. what has Ry Gibbs done to you?
Spring Class of 2014
I will have my degree in Public Relations Communications <3 HECK YEAHHH!
How...
How is it possible for a friend that passed away 3 years is adding me on facebook? I want to know who this disgusting person is… because I am already Friends with her…and so for this person to create an account and impersonate my friend…. wow you are sick. I am so disturbed right now… And you need prayer…. disgusting piece of ish….
My Costume.....
I have no IDEA what I am going to be…. Its between a: - Grandma - Nerd - Farm Girl? - Librarian? SO MANY CHOICES…. I am so indecisive………………………… Help me…. lol
Talked to my dad on the phone...
I miss him… Makes me  tear up a bit. :'(
Listen.
I'm not trying to take your place or responsibilities…. I'm just trying to structure them. Get over yourself bro…you weren't doing a good job in the first place and you still aren't now. Man people are just getting on my nerves lately… Show me the same consideration and respect I give you please…. that is all I ask… you don't even...
it's my money....
If I saved my money from working this summer so I do not have to work during the school year….it is mine. I worked hard for it…not you. I can do what I want with it….not you. Seriously…. I have been planning to make this purchase all week because it was on sale from its original $70 for $30….like seriously I wanted it and you totally ignore and disregard me when I ask...
Im so pisssed off right now...........
Breaking Point.
It is about to hit. I am so stressed out right now…. I know this because when I get stressed I spot clean everything in my path. I am lacking so much right now… I am so discouraged… but God uses the weak to lead the strong right? Last Sunday I was so pissed of for some reason…. I don't know why. By the end of my day my mood was a lot better(thanks to 4 people who...
Gods protecting hand
How can something so good turn into something so bad in an instant? My night was very eventful to say the least…. Here are some key words: 1. Sketch old gas station…… 2. Diesel in regular car…… 3. Almost 12am 4. Kathy, Jordan, Ryan, and myself. 5. A horrible man…… I mean just awful 6. Corrupt world we live in…. 7. And finally Gods amazing...
Friday Bible Study.
We had some good conversations today:) I am glad you guys opened up a little to me! I want you guys to know how much I love you and I see the things we talked about and what i say is prayer will heal all these wounds. If you have anything else to vent… always know you can come to me! I will be there with open arms and words of wisdom that God has entrusted in me. <3 <3 <3
Ugh.....
My weekends lately have been slowly killing me lol constantly tired… I usually recover after monday but this time it is not working. Friday: YG bible study I am usualy leaving by 12am. Saturday: Oikos prayer meeting 6pm-10pm and praise practice 10pm-12am Sunday: YG then Oikos 10:15am-2:30pm and painting from 3pm- 10:30pm….. Go home and work on school stuff till 3am. My life on...
helenako127: Studying for my first history test… all nighter -____- Same here but for world lit:)
The love I have for you is so immense.
If only you could see my heart and how much it goes out to this ministry. There is literally not a day that goes by that I don't think of you guys and how much potential you have. How much I am dying to see you guys grow into the future generation of leaders within this church. You will never know how immense my love is for you… Only God and I know how much. I hope that you are ready...
my weekend.
my weekend starts after tomorrow…. and I cannot wait. Friday youth group teacher meeting… we are pulling all the final details together for the youth group. I cannot believe we already have this semester filled with things to do. I am excited we are talking about winter retreat right now and I am thrilled:) this is a major first for us with retreats. Things are changing big time. ...
stop…with you contradictory attitude. seriously it is so annoying. 
stop being so fake… it doesn't look good on you.